Whether providing comfort and support for sporting goods, to packaging fragile electronics, polyethylene foam offers the durable, lightweight, closed-cell characteristics you need. Because it is resilient and flexible, it can take repeated shocks and combines vibration dampening and insulation properties with high resistance to chemicals and moisture to protect against damage.
Its high load bearing characteristics help reduce packaging costs by using thinner and smaller amounts of foam. Polyethylene's tear and compressive strength allows manufacturers to reuse it several times, reducing their costs and helping the environment. polyethylene is easily fabricated into a variety of shapes and sizes with inexpensive steel rule dies and custom cut patterns.
Polyethlyene is a closed cell foam available in densities from .9-9 pounds per cubic foot, allowing for package designs for a variety of product weights and sizes. Cross-linked polyethylene adds the ability to protect class "A" surfaces, and is often used in the packaging of medical devices and equipment.
Cushion Packaging
Display Packaging
Low Pressure Gaskets
Floatation Devices
Insulation Cushion Devices for Construction, Medical, Recreational and Manufacturing Applications
Material Handling in and between plants
Anti-Static Grades
Closed Cell
Non-dusting
Very Lightweight
Excellent shock absorption and vibration dampening properties
Nonabrasive
Easy to fabricate
Impervious to mildew, mold, rot and bacteria
Superb strength a tear resistance
Flexibility
Resistant to water, chemicals solvents and grease
Odorless
Very cost-effective
CFC free
Excellent themal insulation properties
Excellent buoyancy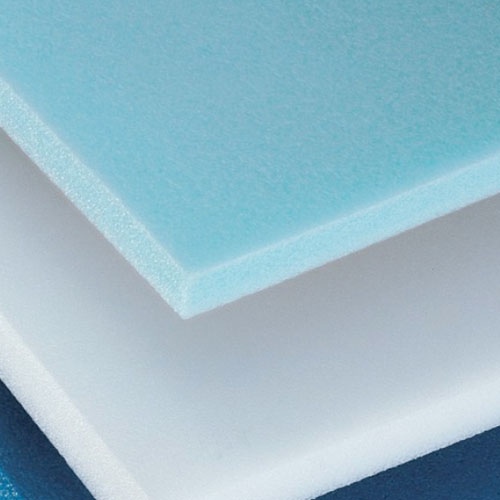 Full list of industries served
CHICAGO PLANT
655 Remington Boulevard
Bolingbrook, IL 60440
LOUISVILLE PLANT
7100 Trade Port Drive
Louisville, KY 40258