Cross-linked polyethylene foam is a closed-cell foam characterized by a compact feel and resistance to water. It is also ozone resistant and has many of the same properties as polyethylene foam but also has the ability to protect class "A" surfaces. It has higher tensile and tear strengths, and is thermo and vacuumformable which eliminate abrasion. Many of these foams are compatible with and are consequently used extensively in the packaging of food and medical products as well as equipment.
Compression molding and thermoforming are common fabricating methods used when creating components, packaging and products from cross-linked polyethylene foams. Crosslinking improves the resilience, elasticity, and temperature stability that allows the material to be used in a wider range of temperatures (-100 degrees F to +180 degrees F). These fabrication methods provide a unique finish that is aesthetically pleasing while still providing the necessary cushioning and support required.
These foams are available in a variety of colors, densities from 2-15 pounds per cubic foot, and thicknesses from 3/32″ to 9″ thick. Special additives, such as EVA improves softness, and FR meets UL94HFI. Crosslinking Polyethylene Foam enables it to be used for applications are not normally associated with P.E. foams.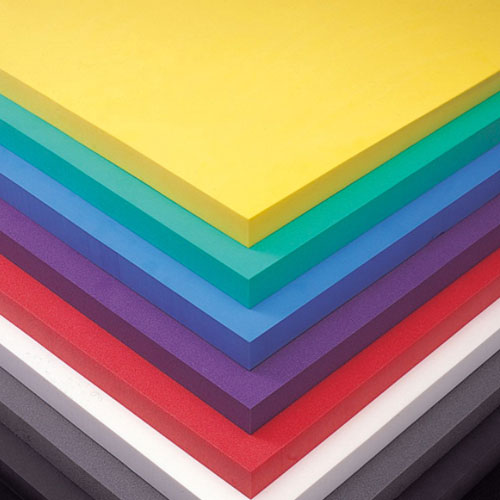 Medical Applications
Floatation Devices
Toys
Foam Tapes
Gaskets & Seals
Consumer Products
Decorative Packaging
Automotive Trunk and Head Liners
Camping and Exercise Mats
Full list of industries served
CHICAGO PLANT
655 Remington Boulevard
Bolingbrook, IL 60440
LOUISVILLE PLANT
7100 Trade Port Drive
Louisville, KY 40258