Polyester foam's most brilliant attribute is its evenly spaced cell structure with a high proportion of opened cells, this large amount of cells makes polyester foam ideal for it has a near-infinite amount of applications. Polyester foam is manufactured in an variety of premium product grades, each with the characteristics to satisfy the demands of every project where presentation is crucial. Because polyester foam comes in a wide range of grades, it is the ideal product for packaging.
Polyester foams are similar to polyurethane foams in appearance, range of densities and firmnesses. Polyesters are often specified in applications that call for a higher degree of chemical resistance. Esters are more resistant (compared to ethers) to hydrocarbons or alcohols. Esters can withstand stretching and tearing due to excellent physical properties of tensile, tear and elongation. The cell structure of esters is finer and the result is a more uniform appearance.
Due to a higher viscosity rate, polyester foam exhibits physical properties not obtainable with other types of polyurethane foam including superior solvency, abrasion and cut-resistance. During manufacturing, flame retardant additives can be introduced to meet various fire code standards, as well as anti-microbial, anti-static, conductive and/or electrostatic dissipative (ESD) additives.
In addition to fabricating polyester foam products to custom designed specifications, Clark Foam Products stocks polyester foam in bun, roll and sheet forms, in densities ranging from 2 to 4 pounds per cubic foot (PCF). Anti-microbial, anti-static, conductive and/or electrostatic dissipative (ESD) types of polyester foam are also available.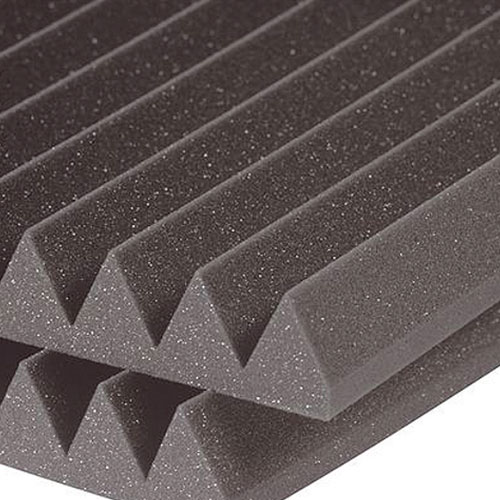 Compressibility
Cushioning
Energy absorption<
Fabricatibility
Flexibility
Insulating
Light-weight
Low thermal conductivity
Low water vapor transmission
Mildew-resistance
Resiliency
Sound absorption
Vibration dampening
Full list of industries served
CHICAGO PLANT
655 Remington Boulevard
Bolingbrook, IL 60440
LOUISVILLE PLANT
7100 Trade Port Drive
Louisville, KY 40258